Quickly increase the temperature in the car without preheating, saving time and fuel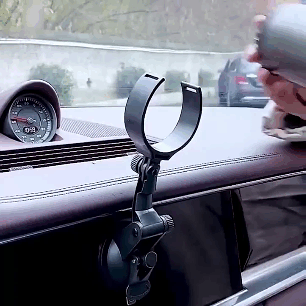 FEATURES:
Fast Heating: 12V 150W fast heating car heater can quickly heat the air without waiting for the engine to warm up. The front and back, the top, and the surroundings are tilted 360, and the field of vision is clear, making you drive warmer and safer.
Two Installation Methods: When driving, put it directly on the water cup holder of the car to radiate heat; it can also be fixed on the dashboard to remove the fog and frost on the windshield.
Multi-purpose:This car heater is not only suitable for defrosting/defogging, air purification, but also natural wind and warm air functions. You only need to replace the switch, and then, according to your needs, the warm or natural wind will appear immediately.
Safety:This convenient heater uses no gas and only uses the energy of the alternator, which is the most effective way to keep warm. Alloy heating wire, low power consumption, long use time, and safety.
Intelligent Design: Small size and easy to carry. The design of the rotating bracket aims to achieve free and convenient adjustment. It comes with a rotating mount, so you can adjust it to your favorite angle.
SPECIFICATIONS:
Product Size:

15 × 7cm

Cable Length: 1.5m
Material:

ABS
Power:

150w