Perfect For Both Professional And Diy Use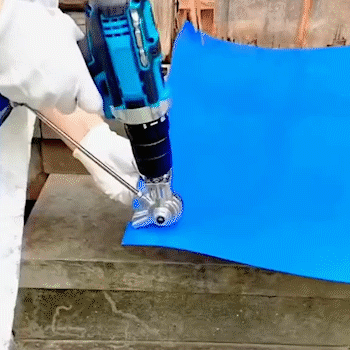 With a faster cutting speed than other sheet metal cutting tools, and the ability to perform clean, precise cuts, this drill attachment helps you save time on the job. Its nimble design means it's easy to navigate tight patterns and corners for the perfect cut every time.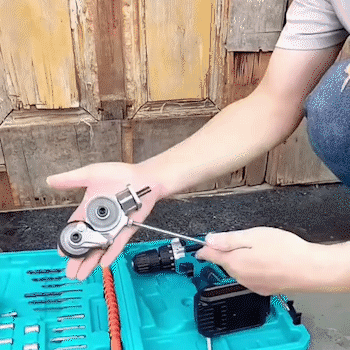 Features:

【Safe & Durable】No contact with the saw blade or blades, and no injuries to hands. Equipped with a robust metal gear head designed for long life and durability.
【Saves Time & Effort】Fitted to the drill head without the need for specialist tools, it is effortless to use and saves time and effort.
【Accurate & Precise】Features a positioning slot for accurate sizing to complete a wide range of metal pieces such as iron.
【Convenient & Portable】Lightweight and portable, easy to carry around regardless of location.
Specifications:
Material: Aluminum alloy, gear steel
Size: 254.5*10*5cm
Weight: 470g
Scope of application: 12V-21V lithium drill
Package List: Electric drill plate cutter x 1
Maximum shear capacity:
Iron sheet 0.3-1 mm
White sheet 0.3-1.2 mm
Steel 0.8-1 mm
Copper sheet 1.5 mm
Aluminum sheet 1.5 mm
Package Included:

1* Electric Drill Metal Plate Cutter(Note: Power drill not included)