The shape of this necklace pendant is very meaningful
The design of the necklace pendant looks like two lovers hugging each other.
When you wear it, it's like being with each other.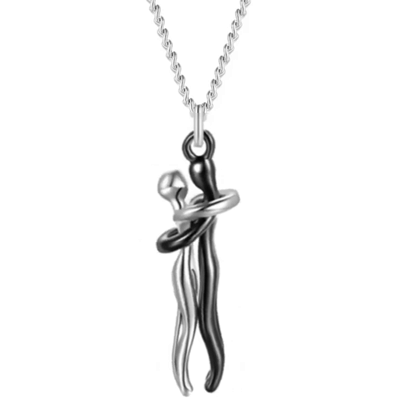 The unique design reminds you of the endless love of people in your life. A variety of color options, suitable for partners, family, girlfriends, and favorite friends.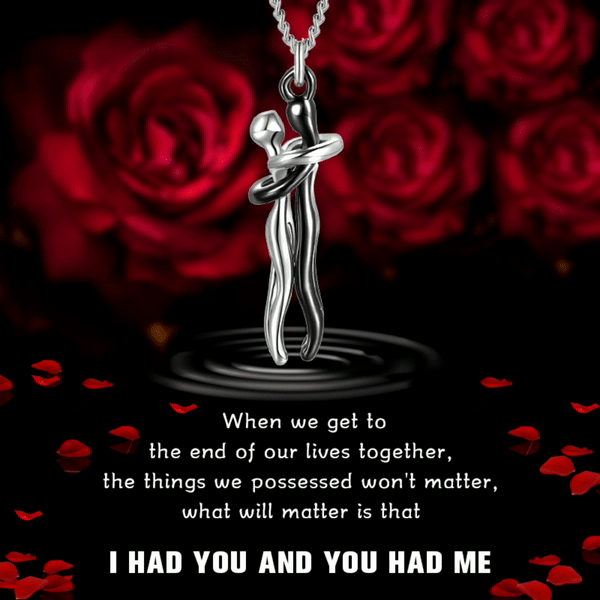 Wear this necklace to empower yourself and as a reminder of the never-ending love of the people in your life. Gift someone you love this adjustable necklace to send them a hug that they can wear every day!
-MATERIAL & PRODUCTION-
Material:S925 sterling silver

Size:

Chain length: 40+5cm Pendant: 3cm
JEWELRY MAINTENANCE:

* Keep this product out of the reach of small children.
* Reduce to touch sweat.
* Take off the jewelry while bathing, washing it.
* Avoid mixing with other jewelry or hard things.
* Clean it often.