A

 great accessory to have in your kitchen and office.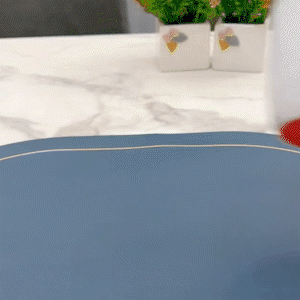 Features:
1. The automatic temperature difference mixing cup saves time and effort without plugging in.
2. High-quality 304 stainless steel, durable, clean and hygienic, and safer.
3. One-button start, easy stirring, so that you can always taste all kinds of delicious food.
4. Easy to clean, 380ml capacity, to meet daily needs.
5. Physical cooling, safe and secure, more comfortable to use.
Specification:
Product Name: Magnetized Stirring Cup
Capacity: about 380ml
Color: white/brown
Material: ABS+304 stainless steel
Power supply:  USB charging/battery (not included)
Packing list:
1*Automatic mixing cup
1*Instruction