Keep your table and floor clean by using the?Seal? And Pour Food?Storage Bag Clip!?
Seal And Pour Food Bag Clip?features a handy pour spout with a lid that makes?pouring and resealing?from a bag easily and quickly. Just?three simple steps,?Open, Clip and Pour!?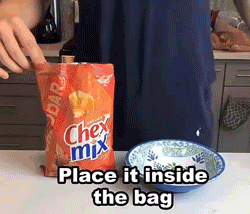 It is designed to?tightly close and keep bagged contents fresh?for months.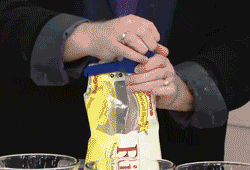 Ideal for bagged?coffee, cereal, rice, popcorn, flour, sugar, flax seed, or?any food?that pours from a bag.

Features:
Easy pour snack bag clip- a Smart Organizer Tool
Air-tight seal design which keeps your food fresh
It makes storing grains and snacks super simple
Fits all bags sizes
Reusable and long-lasting
Ideal for storing cereal, pasta, chips, candy, and other snacks
This will make it easier to do with packed products.?
This?Seal And Pour Food Storage Bag Clip?helps?preserve foods by sealing the bag tightly?while allowing you to pour the contents easily when you need them.
You don't need to unravel the packaging every time and transfer the contents to a sealed container, Cool right??
It features a clamp that seals the bag tightly?keeping the food fresh?and a spout and lid that?allows you to pour the contents in a breeze.?