Stay sparkly and drive glamorously with this handmade crystal steering wheel cover. It's non-slip, stable and wear resistant material makes it the ultimate accessory for any glitz lover to have.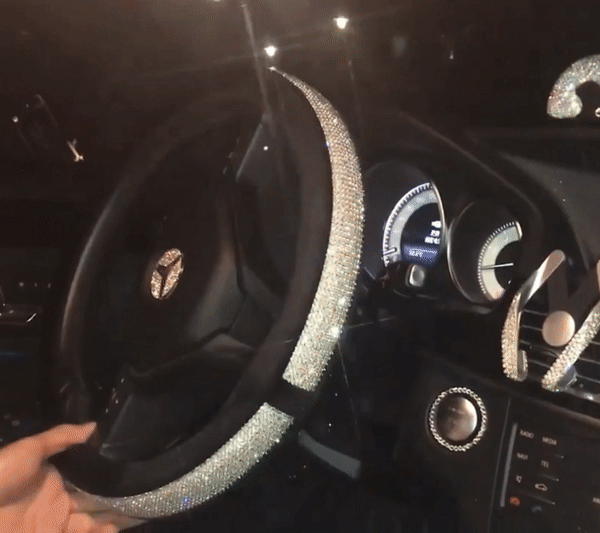 Health benefits: The physical act of massaging a crystal for several minutes is proven to provide therapeutic & psychological benefits that help soothe your nervous system, reduce stress and anxiety, help you feel grounded and help you clear your mind so you can focus and think clearly.
Super grip & comfort: Breathable, soft padding, massage your palm and relieve driving fatigue.
Durability: Works great with heated steering wheels, cold resistant and wear-resistant. 
Increased safety: A better grip on the wheel gives you more control on the road.
Applicable models - Universal: fits all cars

Measurements - 15 x 15 x 3 inches ( 35 - 38 cm )

Easy to

install