Tree Dazzler Christmas holiday lights LED string lights Star shower laser lights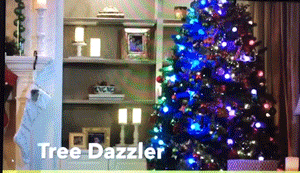 Specification
Name:Christmas string lights
Size:each string of lights:150cm
Number of LED lamp beads: 48LED /64LED
Input voltage: 110 (V)
Color temperature: 100 (K)
Power: 200W
Power supply mode: plug-in
Shell material: plastic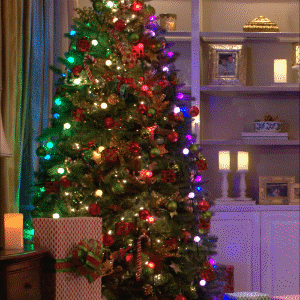 How to use the controller?
Your Tree Dazzler controller has different light show modes-Still, Shimmer, Show
Press each mode button multiple times in succession to choose between the different light colors and patterns shown below:

Still: Red/Green/Blue/White/Candy Cane/Rainbow/Yellow / light blue / purple / pink / light green
Shimmer: Red/Green/Blue/Pink Purple/Rainbow/Light yellow / light blue / white / purple / red white
Show: Steaming Colors/Christmas Scroll/Muti-Color Cascade/Rainbow/Fade/8 Color Spin/White Blue/White Red Green/Purple Blue/Purple/5 Color Spin/Red White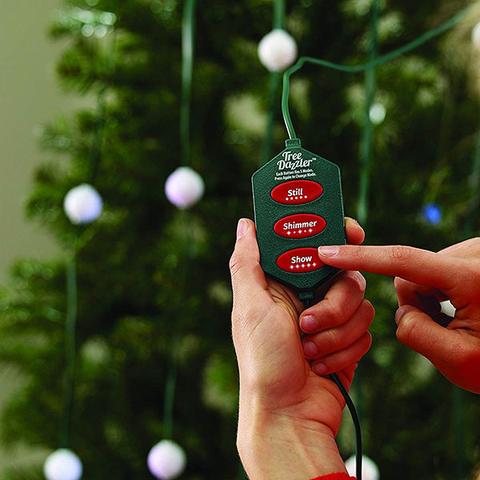 Easy to Setup
Place the ring on top of your tree.

Arrange the vertical strands of LED bulbs into the position you desire.

Plugin Tree Dazzler and watch the show!

Package include:

1 set Christmas string lights
48leds string lights: 6 light wires, each with a length of 150cm, each with 8 bulbs
64leds string lights: 8 light wires, each with a length of 150cm, each with 8 bulbs