Manual screw driving too much? It's too labor-extensive, it also spends a lot of time. Simply turn your regular drill into your very own automatic
screw
gun with
the Automatic Screw Feeder.

Features:
AUTO-FEEDER
– Designed with an automatic screw delivery system
which auto-feeds the screw and drives it quickly and efficiently without jams or misfeeds.
SUPERIOR SPEED
– Since it's attached to your drill, it
provides a superior fastening speed of 4,000 rpm which makes it 10x faster than manual screw driving,
allowing you to save time and effort.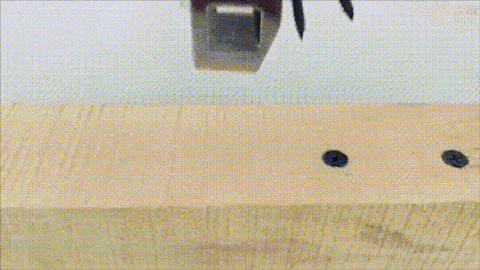 EASY OPERATION
– Comes with a long chain which can
accommodate up to 50 screws or nails,
making your workflow faster and makes it
easier to assemble and operate.
DEPTH INDICATION
– Equipped with
screw length and depth indication
which helps you
freely adjust conveniently according to your needs and the thickness of the material you're using.
EASY INSTALLATION
– No tools and unnecessary skills required!
Simply pop it onto your electric drill to turn it into an automatic chain screw gun, and then start driving screws!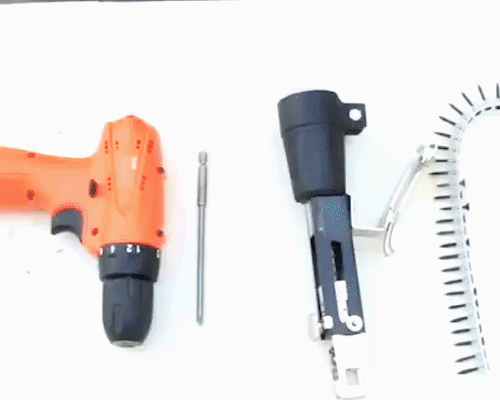 WIDE APPLICATION
– Can be used in different projects like
installing wall decors, fixing walls
and furniture, and more on materials like
nail gypsum board, iron sheet, wood, partition wall, board, ceiling, and more.
Specifications:
Package:
Notes:
The electric drill is not included.

The drill switch must be started before the chain adapter can be used.

If it can not be used smoothly, please check whether the switch is reversed